About Us
Welcome to Visicomm Industries
Visicomm Industries is a world leader in the manufacture of rotary and solid state frequency converters for both industrial and military customers. Visicomm Industries was founded in 1991 in Racine, WI. Now a third generation family business, Visicomm Industries expanded its facilities and relocated in 2007 to its current location in Burlington, WI to better serve its growing customer base.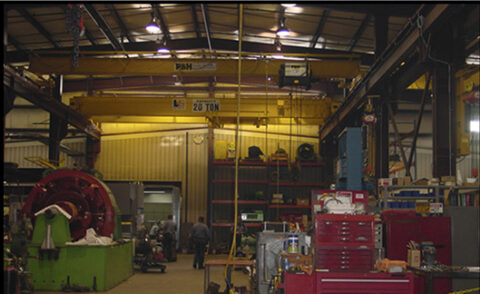 What We Do
Visicomm Industries specializes in solid state and rotary frequency converters in various sizes to fit every need and application. Our products offer a solution to the common problem companies face when they need to test and convert frequency power amounts when selling products to customers in the United States or internationally to meet existing standards. 
Our frequency converters are manufactured on-site at our facility and are load tested to ensure quality and reliability. We also offer repair and maintenance services for our frequency converters and support our customers on an international level. All our products are backed by a two year, 10,000 hour warranty. 
Our Quality Commitment
At Visicomm Industries, we are committed to quality products and dedicated customer service. With over 30 continuous years in business, we are industry experts with deep product knowledge that can help you solve your frequency conversion issues. Our Electrical Engineering team has 18 years of experience in technical frequency conversion and will partner with you to understand your specific needs and will format a customized solution for your business.
We adhere to all ISO procedure standards and our components are UL/CE/CSA safety-marked to ensure quality at every step of our process. 
Want more information about our different frequency converters? Contact Us today to get started!
We are here to help, contact our team
866-984-6685 or sales@50hz.com